The Incubator Experience
BCI Institute prides itself on bringing the real world into the classroom, by making the real world, the classroom.   Our students learn in Education Incubators, which are 'Augmented Work Environments'.  This allows our students to gain real skills, by building software products for, and with, our tech company partners.  During their time at BCI Institute, students will have an experience, unlike any other college or university education, and will graduate employment ready.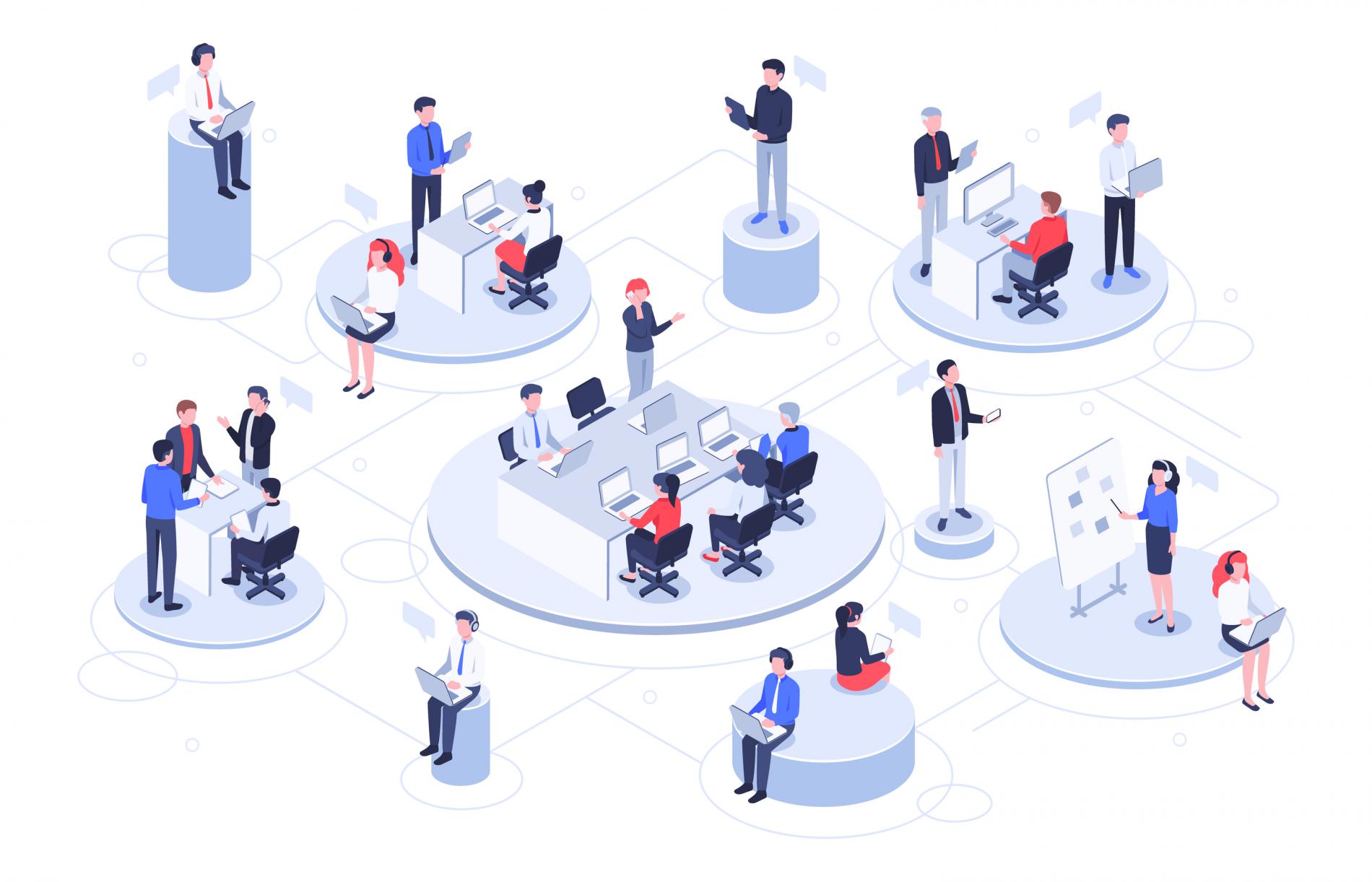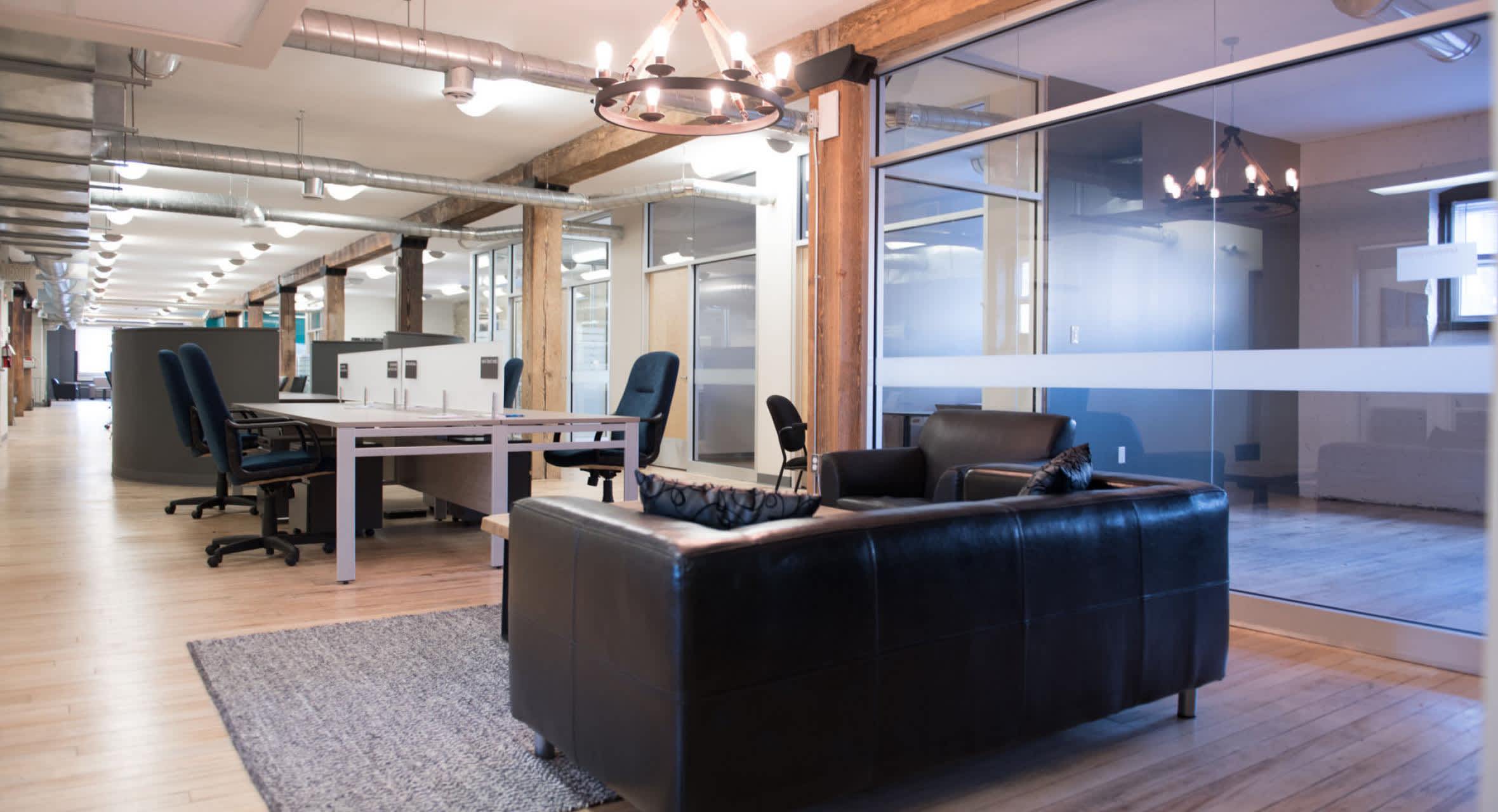 WORKING SPACE
Entrepreneurs have access to three floors of innovation where they will work in collaboration with their own company and with startup companies that have already launched at Innovation Works.  This gives students the opportunity to work with, and learn from, entrepreneurs in the local ecosystem.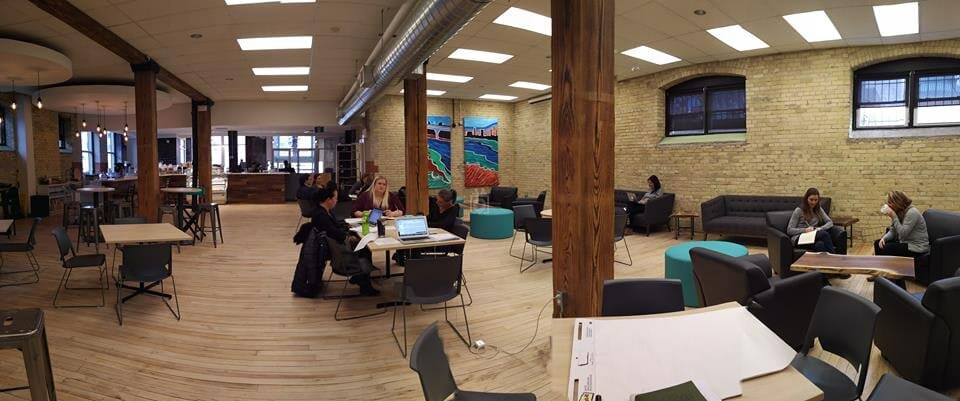 打开flex桌子
学生可以完全访问Innovation Works的所有三个楼层,其中包括各种各样的柔性办公桌和个人工作空间。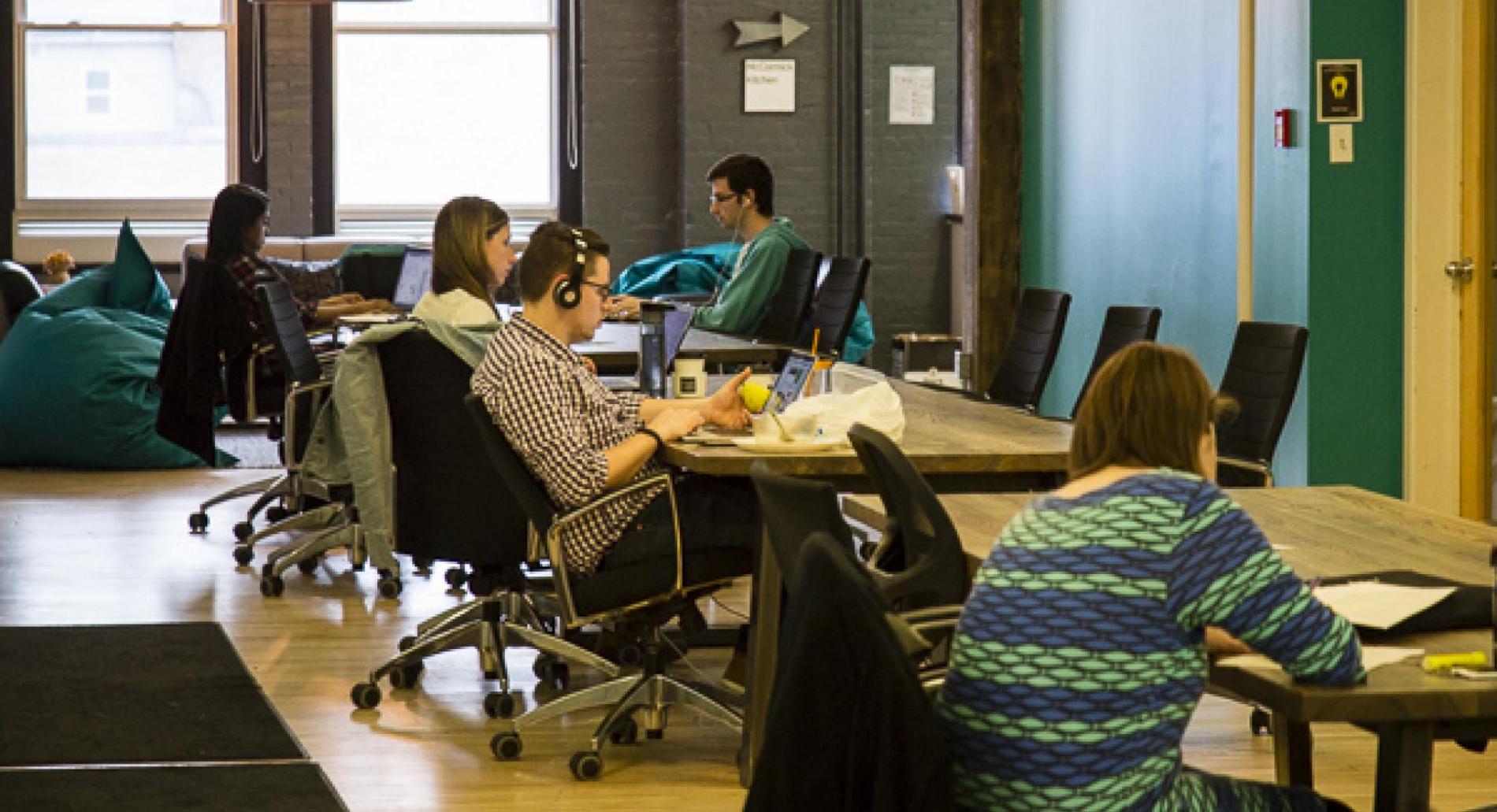 咖啡厅
There is an onsite cafe that serves a range of food and drink as well as an onsite kitchen with full amenities for those that bring their own.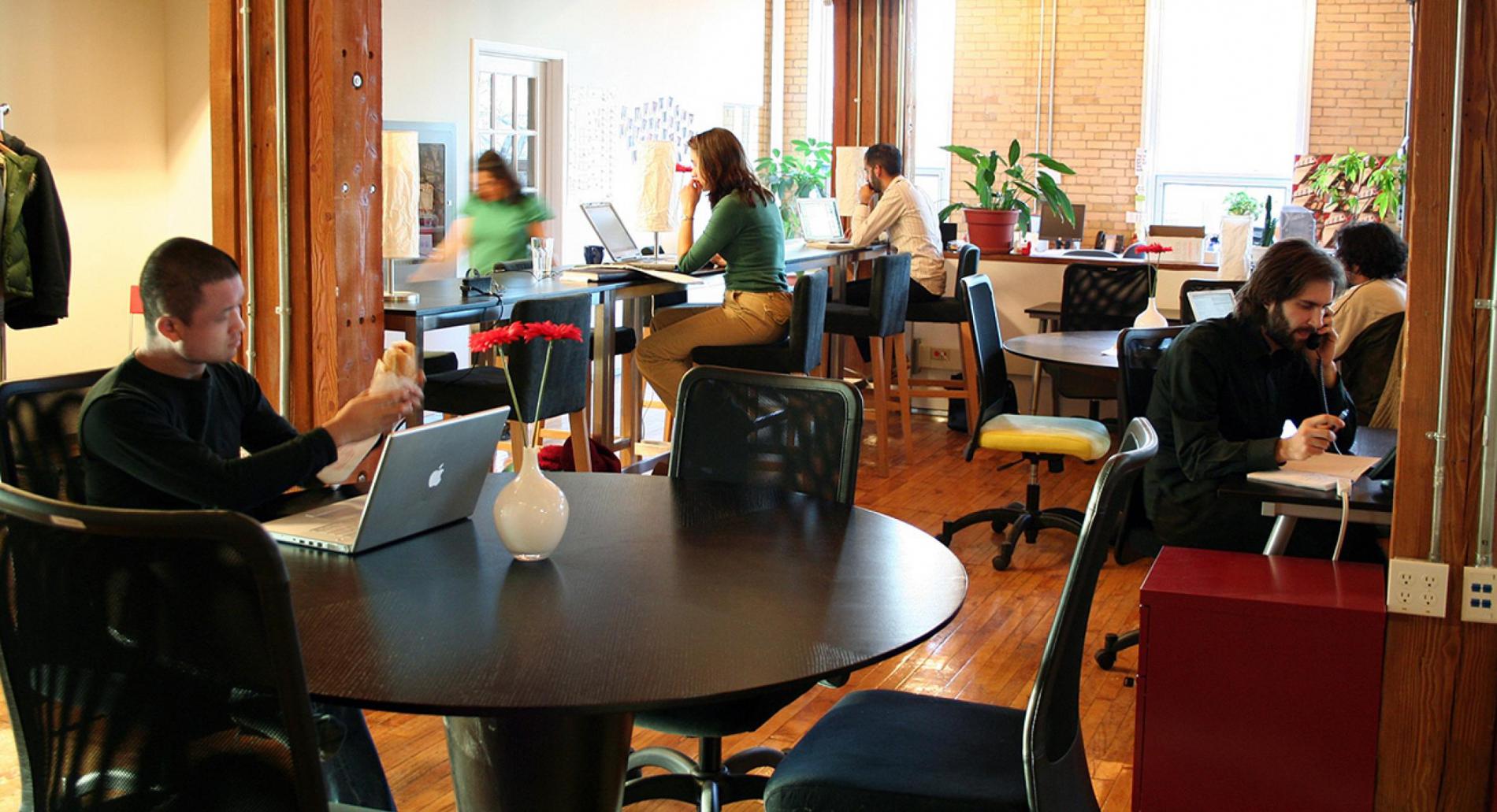 Team Meeting rooms
所有学生公司都可以访问可预订的房间,在那里他们可以与他们的团队,客户或其他公司会面。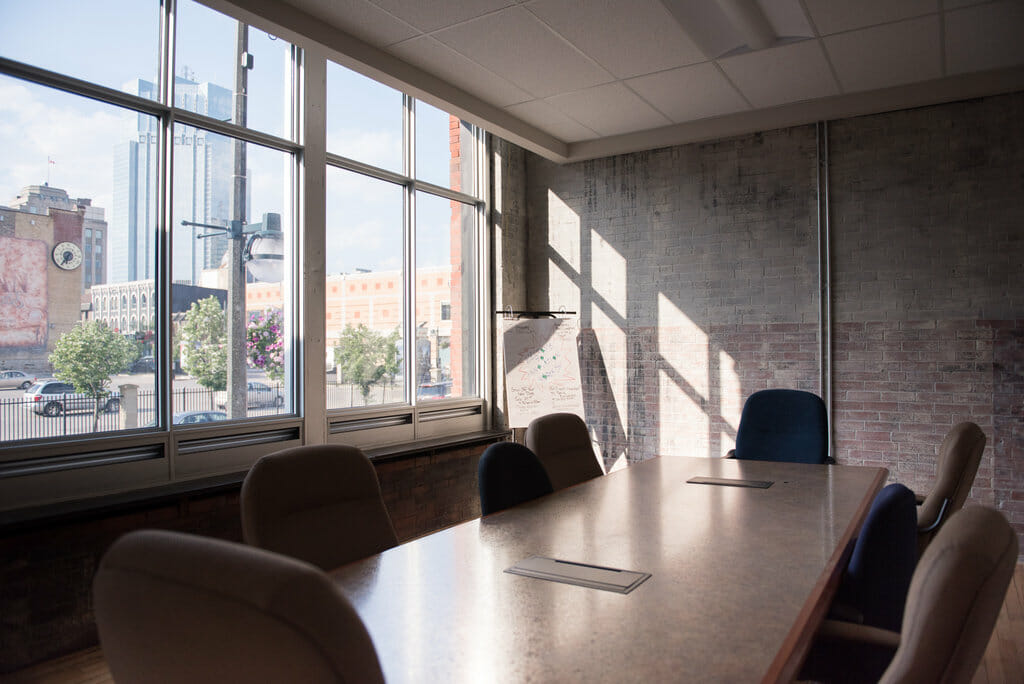 创业经验
BCI专注于技术和创新,我们相信创业不只是创办公司,而是一种思考和观察世界的方式。聆听来自SixFive Interactive的BCI教练Tyler Brydan之一的讲话,他谈到了在安大略省伦敦的Innovation Works成为一名企业家的感受。